The PacSana Bracelet
The unobtrusive silicone wrist band remains in constant contact with two or more gateways located around the home.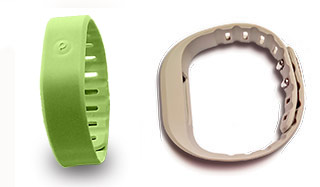 Wear-ability
We have designed our bracelet with the user at the centre of the solution. Our customers actively participated in every step of the design process, working with us to design an elegant, comfortable bracelet that they are happy to wear 24/7.
Privacy
PacSana gathers a simple data when the user is in the home. The data is innocuous – it gathers no health information or location data out of the home environment.
Here are some other unique features of the PacSana Bracelet:
It has a contemporary, slim attractive design
It is hypoallergenic and lightweight
It is waterproof
has an emergency alarm button enabling users to call for help if required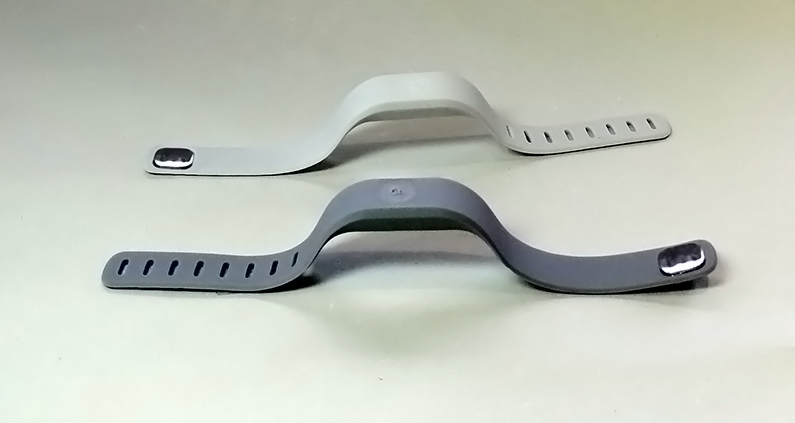 PacSana Gateway
Two or more gateways are positioned around the home. They constantly analyse information from a sensor in the bracelet and learn about the wearers movements to compare with historic activity. The results are transmitted to one or more smart phone users who have installed the Pacsana App.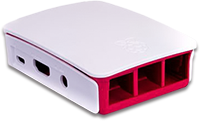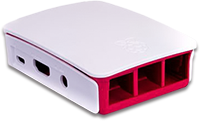 Simplicity
PacSana is easy to set up either by a user or a carer. Simply plug in the gateways (typically in the hall and bedroom), pair the bracelet to the gateway, walk around the perimeter of the property, and you are up and running.

Analysis
Here in Yellow we know the user is asleep because we know she is not moving significantly and the correct distance from the gateway.
• Just before 8 she rises and gets breakfast
• It's Tuesday so we know that this is when she has her coffee morning with her friends.
• As expected she arrives back around 12 and goes about her usual routine.
• All is well up until about 11.20 when the user who usually goes to bed at 10pm stays in the bathroom for a prolonged period
The PacSana App
Subscribers to the PacSana App receive notifications of any changes in movement patterns in the home.
These include non-critical changes such as a decrease in time spent out of the home and sudden urgent changes in movement patterns that might be a problem.
The app can be queried at any time for reassurance and will compare current to historic activity levels.
Connection when you need it
The Pacsana app also carries pre-programmed speed dial buttons for contacts including other family members, doctors and of course ambulance.
The PacSana app helps you understand and set goals for your movement in the home. It can help you understand when you are hitting those goals.
It can help you understand when a change in the pattern could be something worth looking at with your general practitioner or carer.
It can help see sudden changes in patterns that could be indicative of a problem.
It has a button that allows you call for help if you need urgent assistance from your carers.