Who We Are
PacSana is made up of a team of industry veterans that has many years of product development experience, and a wealth of experience in the delivery of complex technical solutions.
Early in 2018, we decided to look at the area of Technology Enabled Care. We looked at how to deliver solutions that put the end user at the centre of the solution.
We see many technical solutions that are built with great technology but with little regard for the users, their carers and the complexity of interactions between the two.
We see technology that struggles to deliver, simply because critical parts of the solution are not with the user. This could be to charge the battery or because the item does not fit with the user's vision of themselves.
We see technology in search of very specific events that struggles to deliver a picture of overall wellness of the user.
We see technology in search of very specific events that struggle to deliver on this due to technical challenges with their solution.

Our Vision
Our aim is to enable end users with technology to live longer, happier lives in their own homes. Our vision of technology enabled care is one that puts the user at the heart of the solution.
The solution engages the user as little or as much as they need but it delivers on the users' requirements.
Show users movement level at home. This gives the user a metric. Both a target to hit and to exceed. This will incentivise movement and ultimately increases wellbeing.

Give insights to patterns of movement as they develop and change over time

Shows sudden changes in these patterns that could be an event

Allow the user call for help if they are unable to move after an event

The Team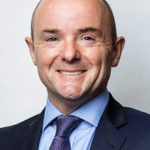 Co-founder and CEO PacSana
Feargal has spent most of his career leading technology teams to bring complex solutions to life that deliver major returns for their customers.
"As an entrepreneur, my goal is to bring together teams that can build and disrupt, enabling better outcomes for people, business and society."
Arthur Magan
Co-founder and Head of Design
Arthur is a serial entrepreneur and product designer. He has many years' experience bringing designs to market. Arthur is an accomplished sailor and adventurer.
PacSana Advisory Board
Chair Malachy Smith
Experienced Senior Executive with a demonstrated history of working in the insurance industry. Skilled in Business Planning, Entrepreneurship, Technology, Customer Relationship Management (CRM), and Strategic Partnerships. Strong business development professional graduated from Waterloo Lutheran University.
Strategy/Operations Kilian Duignan
EMR Works with SME's, helping them to grow and profit. Kilian has nearly 20 years management experience in various sectors, having managed companies in manufacturing, contracting and retail environments.
Adult Assisted Living Technology Rodd Bond NetwellCASALA
NetwellCASALA, creates new ideas that enhance the quality of life and well-being of older people and those who care for them, through more integrated community-oriented services, more sustainable home and neighbourhood design, and more age-friendly technologies – with the ultimate aim of enhancing longer living in smarter places.